No, a condominium can't force you to hire movers usually. But in some states, the situation might be different.
If you need to hire a mover, then you should hire someone who has a license to have a safe and hassle-free move. As a condo owner, you have some responsibilities as well as rights.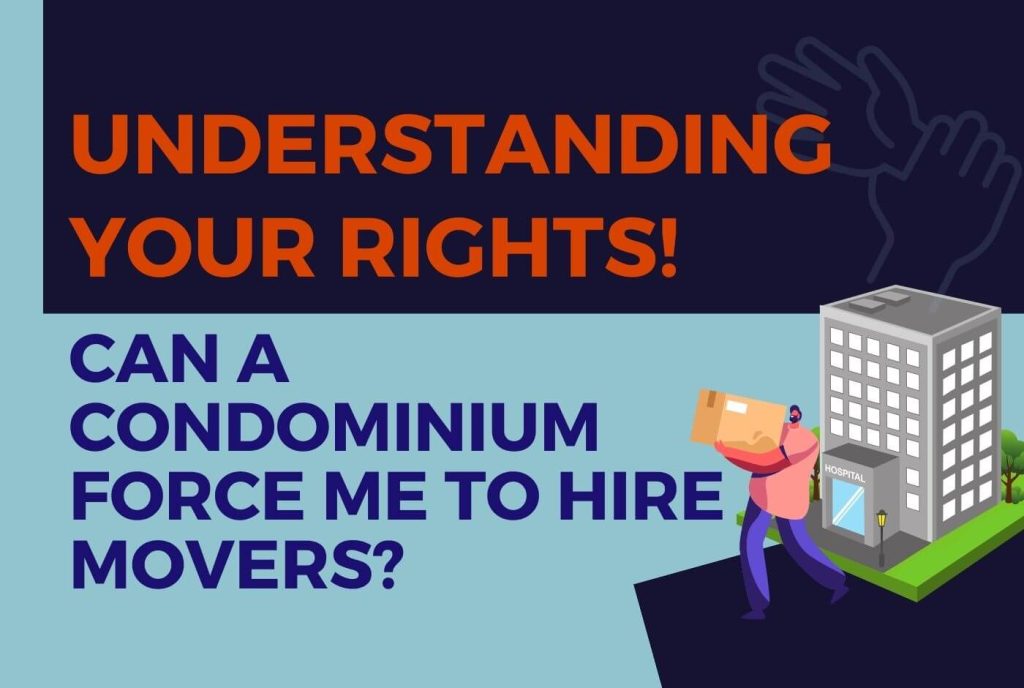 That can be maintaining a noise-free and clean condo environment, following the condo rules and regulations, having a good bonding with the neighbors, and many more.
In the case of moving, certain arguments may vary from state to state regarding hiring movers. Explore the blog to know in depth about the matter.
The Role of Condominium Associations
Condominium association makes the condo life easy by maintaining the surroundings of the condo.
They are elected by other condo owners to oversee the community and maintain the condo. The association is responsible for maintaining the common elements of the condo including elevators, lobbies, playgrounds, sidewalks, common hallways, and swimming pools.
They are also responsible for maintaining fees of the community including management, landscaping, and so on.
Condo associations have the power to ask you to clean the front of your condo, rooftops, and others.
They are responsible for overseeing the facts around the condo including cleaning, and repairing to keep the community safe.
They have played an important role in maintaining the financial condition of the community by collecting and paying operating funds, reserve funds, and special assessment funds on time.
Condo associations have the right to bind you with rules such as for noise, pets, garbage disposal, remodeling your condo unit, and many more.
Can Condominiums Mandate Movers?
Yes, condominiums can mandate movers to protect the community and ensure hassle-free and safe moving.
There are up to 5 million condos present in the USA and the rules and regulations are varied from state to state.
Usually, condominiums are responsible to protect and maintain the property as well as the safety of the condo. On the other hand, moving is a daunting task. While moving any damage in the condos can be possible by the movers.
Here, condominiums have the right to ask movers to control noises, use the walkways carefully, clean the area after finishing the move, and so on.
At the same time, the condominium can also ask the movers to protect the window, floor, walls, and corners inside the condo.
Examples of States Where Condominium Associations can Force Owners for Hiring Movers
Condominium associations have the right to protect the community and also interface in certain areas. For protecting and maintaining the community they can force condo owners to hire movers.
They can penalize the owners if they refuse to hire professional movers. Check the list of the states that may force you to hire movers-
California
Washington
Illinois
Nevada
Florida
New York
Ohio
New Jersey
Texas
Examples of States Where Condominium Associations can not Force Owners for Hiring Movers
The condo owner is right within his location. On the other hand, condominium associations maintain the condo community. They don't interfere whether you hire a mover or not. They only want a peaceful, clean surrounding and give your essential fees on time.
The states where you aren't forced by condo associations to hire movers are-
Massachusetts
Oregon
Arizona
Why Condominiums Require Professional Movers?
A professional task may always be a secure and organized one. That can be moving too. Moving is a daunting task but a group of professional movers can make it as easy as water flow. The reasons why condominiums require them are-
Protecting property and minimizing damage risks.
Ensuring compliance with building policies and insurance requirements.
Maintaining a harmonious living environment for all residents.
Need specialized moving equipment and parking permission in a strict area.
Handling heavy and large furniture safely in tight spaces and crowded areas to make condo life easy.
Move quickly and efficiently in a limited time slot.
Reducing the stress of heavy lifting, packing, and transportation.
Overall, ensure the accountability of safe condo moving.
Alternative Options: Negotiating or Seeking Exceptions
If you aren't comfortable hiring movers then it's okay. It's totally up to you but in some cases, if the condominium association forces you, then there are still a bunch of options to manage the situation. That involves-
Communicating with the condominium association or board to flexible the situation and provide them a valid reason.
Requesting exceptions based on personal circumstances and trying to ensure that you maintain the proper terms and conditions of moving.
Providing evidence of alternative, safe moving practices including showing them the proper tools you may use for safe moving.
Ask your family or friends who may help you and have an experience of moving into a condo.
Every task has two situations, like coins. Same for moving too. If you hire professional movers you must get a hassle-free move but need to deal with several factors such as costing, and timing.
On the other hand, when you are moving by yourself there's no limited time but the pressure of packing, unpacking, loading, and unloading might be frustrating. There are some pros and cons mentioned below-
Exploring the Benefits of Hiring Professional Movers
Pros
Have essential tools to use for hassle free moving with experience.
Able to finish moving faster than you.
Reduce your workload.
Provide insurance coverage for any unexpected damage.
Able to follow the condo rules while moving.
Cons
Charge $25-$50 per hour for local moving.
Can be more expensive while in peak season.
May not manage time in peak seasons.
Need to guide them what to do and what not again and again.
Considering the Advantages of Self-Moving
Pros
You can save money.
You've flexibility of timing.
Have control on your own stuff.
Pack on the way you want.
Cons
Need to do the stuff alone.
Get much work pressure.
Lack of needed tools and experience.
Moving is a challenging task and it becomes more challenging when you are bound to a condominium association by certain rules and regulations of movers. There're a number of available options you can choose to make the policy flexible. Still you have a number of options mentioned in the above writing to make a hassle free move.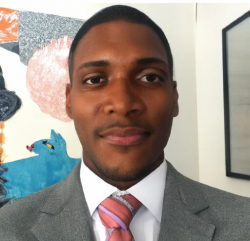 Latest posts by Brandon Pollard
(see all)