Yes, movers can cancel at the last minute.
There can be a lot of reasons behind movers canceling at the last minute including unavailability of team members, harsh weather, lack of equipment, and so on. It can be both frustrating and challenging for you to manage your moving on time.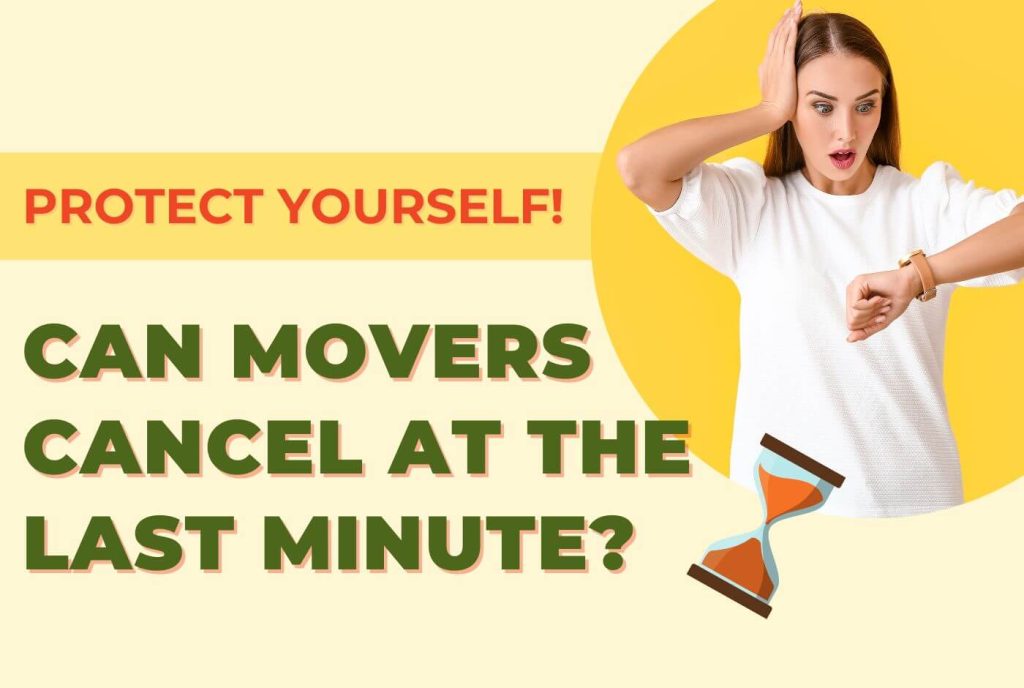 Explore the blog to find the ways if your movers canceled last minute, legal ways, the things you need to do for protecting yourself from last-minute relocation, and so on.
The reason can be unavailability of movers including their illness, family emergencies, hazardous weather including heavy rainfall, road blockage because of snowfall, technical issues including traffic jams, accidents, truck breakdowns, and so on.
The reason may lead you to hire movers last minute from a different company.
Reasons for Last-Minute Cancellations
All your moving planning and execution may knock down because of the movers on short notice cancellation. But there needs to be some valid reason if it's not one of the scams of the moving company. 
The reason includes-
Inclement weather
Any hazardous weather including floor, heavy rain, blizzards, hail storms, tornadoes, and snowfall. Of that, the movers won't manage to pick up your belongings for moving. Sometimes because of this roads may block too.
Technical Problems
Any issues with the moving vehicle including the breakdown, accident of moving truck and not having any alternative one may affect your relocation. Also, the lack of available equipment such as dollies, and hand trucks which may be used in different moving and unable for yours may delay or sometimes cancel your moving.
Unavailability of Crew
Including the mover's illness, or any family emergency that makes the moving company not have enough members to send for your moving.
Overbooking
It can be a serious cause too. In summer, the end of the month, and the end of the week are some peak moving seasons and high chances of rush in moving. And that time your relocation can be canceled by the movers for not managing enough time and manpower.
Moving Scams
The scam is a high chance when you select a least-rated mover. Even not having proper documents. It is not unusual for the sudden disappearance of the movers at the last moment.
What to Do If Your Movers Cancel Last Minute
Everything has a backup or options available. Same for here too. The certain things you can do if your movers canceled last minute are-
Stay calm and prepared for last minute relocation:
Staying calm is the first thing you can do. Calm down and think about what things can rescue you from the inconvenience. Ask your friends and family to help you out.
Contact your movers:
Contact your movers immediately and try to find out the reason and ask for an update. Ask them to explain the inconvenience thoroughly.
Ask for a reschedule:
Ask for a reschedule and tell them to fix the next available time. And find if the timing matches your needs. And make sure they keep their words this time.
Ask for a refund:
A well-known moving company may not require any deposit before moving. But if your selected moving company takes a deposit (which doesn't exceed 25% of your total moving cost), then ask to refund the amount as soon as possible. 
Look for alternative movers:
Start looking for alternative movers. List several potential movers before your start move. In case it may help you to help you out in this situation. Try to list who have a good reputation and review.
Discovering quick solution:
Look for last minute moving services that may help you with laborers, boxes and trucks. Also help you to load and unload your belongings.
Freight companies:
Freight companies are a good option in your current situation. They transport your stuff from one place to another at a certain rate.
Moving containers:
Moving containers in which moving companies store overnight. They collect your weighted furniture from one place, store it and deliver it to the other on a certain date when you want.
Legal Implications of a Last-Minute Cancellation
There can be many reasons to cancel the move at the last minute. But don't worry there are many legal options available under federal law for you too.
Ask for a refund if you deposit while selecting the moving company. And if they didn't agree to respond then move for the complaint option.
All moving companies have a legal connection with the Federal Motor Carrier Safety Administration (FMCSA), which requires written documentation when the moving timing, costing, and other related issues are mentioned clearly.
So, you can file a complaint to FMCSA against the moving company with this documentation.
The Better Business Bureau (BBB) can also help you out. It's a private organization that may help you to achieve your right when the movers leave you moving incomplete.
What to do If Movers don't Show Up
‌Calling them is the first option if movers don't show up.
If the movers didn't arrive at your residence within 15-30 minutes of the scheduled time then call the moving company first. Ask for the update and alternative. If they mention some issues then ask not a second scheduling.
If you give a deposit and still they aren't responding then be ready to file a claim against the company with BBB and FMCSA.
If you think it's a scam for that you can file a claim too.
Also, if the moving company didn't respond properly then go for plan B and schedule your moving with a second moving company to hire movers last minute.
How to Protect Yourself from a Last Minute Cancellation
A last-minute cancellation is the worst thing anyone wants to face on the moving date. There are still some hopes to protect yourself from these. They are-
Clear the documentation, including specifying moving timing while you select the movers.
Before selecting a moving company, look at their reviews, ratings, and facilities.
List several companies and talk with them thoroughly, so you can have a backup in your moving emergency at last minute relocation.
Get a contract with the ins and outs of moving including timing, things, weights, destinations, costs, and so on.
People Also Asked
Do movers usually cancel at the last minute?
No, movers usually can't cancel at the last minute. 
They may ask for some deposit to fix your date of move and guarantee your moving. But because of some serious reasons at the last minute movers cancel the move including bad weather, technical issues, lack of moving members, overloading, and so on. 
And if you are trapped in a scam moving company then it's usual to cancel your move at the eleventh hour.
What to do if the moving company is late?
Staying calm and checking the contract with the movers is the initial thing you can do if the moving company is late.
Check the contract if there is any mentioned schedule. If any then call the movers and ask for clarification for being late. Then ask for another estimated time for arrival. Also, tell the moving company management to inform you of the exact update of the movers. 
If they're not cooperating then look for another option.
It can be exhausting if movers canceled last minute. And it leaves you in trouble too. There're still some options available including communicating with moving company management for another option or recent update. If you find that they're not communicating with you then look for other available options.
Be aware of not being scammed by movers while selecting a moving company. Always try to deal with a well-known and reputed one.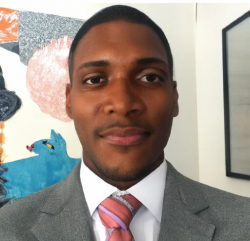 Latest posts by Brandon Pollard
(see all)