Yes, movers can move without you.
It's usually common in situations involving long-distance moving. But sometimes in local moving, it's also noticeable. But FMCSA suggested presenting any of your friends or family members on the spot to avoid any unwanted hassle.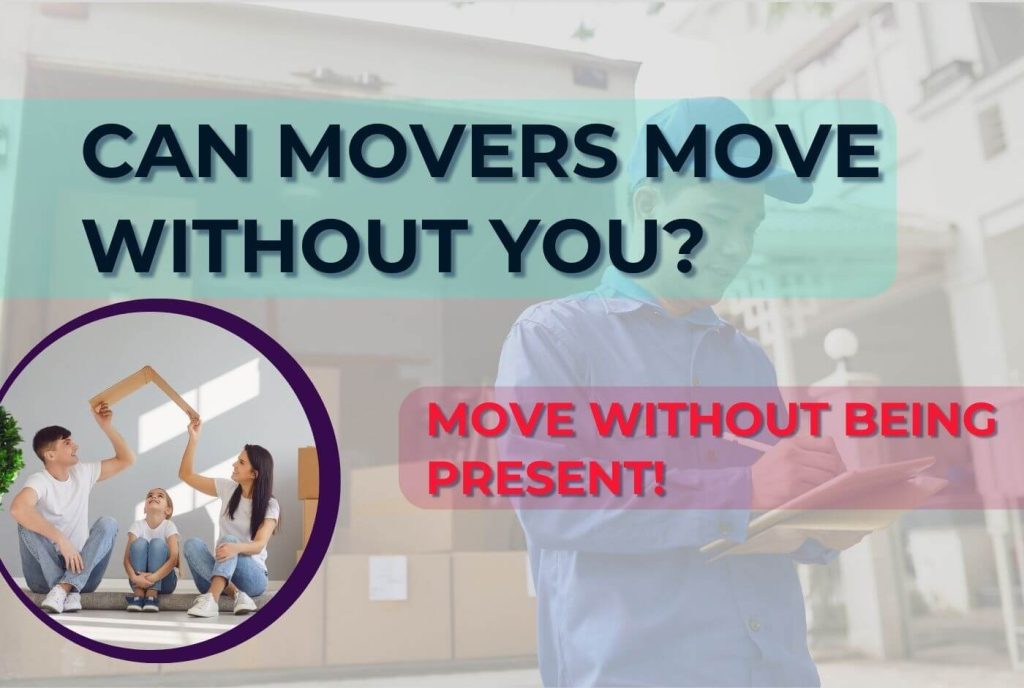 Additionally, movers may agree to your moving without your presence if you ensure your presence on a video call or submit all the required documents.
To know more in-depth, read the blog thoroughly to get ideas about the option, possible and predicted risks, situations you may face, and so on.
Movers Need Your Consent
Movers may need your consent if you leave them alone to move your belongings. It should be a written document with a sign from you and the movers. Additionally, there may be some instructions. The details are given below-
Movers need authorization to move belongings
In that case, you need to give the overall access of your stuff to the movers. You can provide an overall insight into your belongings before the moving date. Give ideas about the condition of your belongings. Instruct them thoroughly on what to do and what not to do.
Signing contract for access
According to the requirement of the Federal Motor Carrier Safety Administration (FMCSA), you and the mover need to sign a contract where both of your names are written, there indicates an estimation of overall expense/ moving cost, the address of your current and would-be residence is written, and so on. 
And in this hard copy, it needs to mention the stuff movers need to move and the condition of the belongings.
Exceptions for spouses, executors, parents and others
If you aren't present on the spot to complete the legal issues, a third party, including your spouse, executor, or parent, can do the things on your behalf. But it needs to understand the policies, rules, and regulations of the specific moving company.
Additionally, try to be available online while they are moving your stuff, and instruct them properly.
What to Do If You're Not Able to be Present for the Move
Try to complete the legal procedure as well as some things when you're not being presented for the move.
There are several things that you know about your belongings but the movers don't. So, for the safety of your belongings, you need to mention everything in detail.
Additionally, for your safety, you need to take the pictures, and keys with you to avoid any last-minute disaster. That also includes-
Provide detailed inventory when leaving movers alone
Let them know the ins and outs of your stuff from your pen to the art piece that has a little scratch on its left side.
Try to give them guidelines or a proper outline of your boxes, if you pack the boxes.
Leave the instruction hardcopy for your piano, pool table, and so on. To let them know how things need to be handled.
Take pre-move pictures of your belongings
There are chances of getting harm to your belongings while moving by the movers. The risk is low when the moving without being present is done by professional and well-reputed ones.
But for your safety click the pictures of every single thing as well make a list of them.
As you leave movers alone, and by any chance if they break or lose any of your belongings. They may cover the expense if you have insurance but you may not get your favorite stuff back.
So, try to capture everything to make things clear and hassle-free.
Have copy of keys with you
Try to bring a duplicate of the keys of your previous residence as well the belongings of your if it has a lock system. The movers may lose the keys unconsciously.
Of course, it's not expected from reputed ones but what if you aren't lucky enough!
Be available for communication while moving
As you are familiar with your belongings but movers aren't. So, when you aren't present for movers, they may face trouble. Even if you give proper instruction, there may arise exceptional situations when movers need your consultant.
So, try to be available online through phone calls or video calls. If possible, ask any third party including your spouse, parent, or friend to present on the spot.
Reasons Movers Prefer You Present
Movers may not want to face any extra hassle while moving. As well, if they need to do all the things alone without you being present for movers, it may require more time. And in peak season movers may avoid this kind of case.
Also, the other reason includes the-
Answer questions and give instructions
Movers may have a lot of queries while packing, loading, unloading, and unpacking your belongings, that time they prefer to have you there and instruct them properly.
Surely you can give the instructions over the phone but it may be time-consuming.
Additionally, to avoid any damage to your belongings, they want you to be there.
Verify loaded/unloaded items belong
You are the owner of your belongings, you only know how much care needs which stuff. But the movers don't know it thoroughly. And loading and unloading is a bit of a tough task and requires much care.
So, movers may ask for your presence while loading and unloading. At the same time, it reduces the risk of missing any of your stuff.
Handle payment and paperwork
There may require payments and paperwork while starting the truck to your destination. It's quite tough over the phone and also time-consuming. And sometimes movers may not be interested in taking extra payment or paperwork hassle.
So, they require you to the spot.
Provide new addresses/codes
They may require your new codes and addresses several times to complete any paperwork or any formalities before and while moving. Even though it's usual and common that movers may not know the exact destination. To avoid this type of hassle they ask you to stay with them.
Risks of Moving Without Being Present
It's fair enough to pay someone to move your stuff when you are planning to relocate. But there are still risks when you aren't going to be present on the spot. It can be the risk of damage. When the movers don't pack the stuff properly or carry as well move roughly while loading/unloading.
Additionally, there increases the chance of losing and misplacing your belongings when you are not there to look over the movers. It can be avoided by labeling properly but still a chance of risk stills here.
Also, there are chances of mistakes including misplacing anything from the stuff that it belongs to.
Also, there may be a chance of delaying your move.
Examples of Situations Where You Might Need to Hire a Mover Without being Present
You may want to present the location while moving out but there can be several situations that arise. Where it may require to hire movers to do the tasks and you need to leave movers alone for the move. The expected as well as unexpected situations can be-
Long-distance moves without traveling
It's kind of a situation when you travel overseas and it isn't possible to return just for moving, at that time you can ask movers to do all the stuff even if you are not present. As well as instruct and guide them properly for safe moving. That type of incident is mostly noticeable in the military.
As well, if you are moving to a rural area or a place from where travel is a bit difficult at that time you need movers to help you without being present. And it costs $600 to above $10,000.
Job relocation before arrival
When you need to join your new job or move to a new place as a new employee before you leave your previous residence at that time you may need the help of movers to do the tasks for you. It's a common thing seen in the current situation.
Here, movers do all the things on your behalf but need to guide and instruct them properly.
Additionally, try to be available for their phone calls for any queries.
Moving belongings for elderly/ disabled
Usually, elderly/ disabled ones can't move their belongings all alone. Even authorities may not allow it too. In that case, movers are required to move all the belongings for them. It can be hard for the elderly or disabled to stay on the spot.
So, movers are given enough guidelines to do the task safely.
Move-out after lease ends
At that time you may stay in the new residence and only your belongings are here in your old one. In that case, you can hire movers to pack, load, unload, and unpack all the furniture for you. 
But don't forget to complete the paperwork before the moving date.
Moving items from storage
It's common to move your belongings to the storage and then to your new address. The situation can be anything including your late arrival at the destination, there are times to start your lease, and so on. Here movers pack and send your stuff from the old house.
When you move a long distance the previous movers may not agree to travel to the place.
So, you can hire a mover here to collect things from storage and do all the essential things that are needed for you.
Moving is a daunting task and it becomes more frustrating when you need to move alone. The situation can be hard enough when you need to leave movers alone to move your stuff even if you can't be present on the spot because of any kind of emergencies of yours.

There is no doubt that movers may complete the task accordingly but there are also some complications. Till now you have enough ideas to cope with this kind of situation.
Try to execute them in real life, and don't forget to share your experience with us.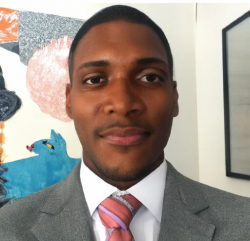 Latest posts by Brandon Pollard
(see all)