Although, the work of movers is moving. But item movers won't move things like pets, perishable, hazardous materials, valuable items, and other things that have restrictions and limitations while moving.
Even if the moving company moves everything, there are enough reasons behind not moving certain things. Suppose you moved one of your old treasures with movers, but it somehow broke on the way. You will never get back that treasure, it may not even be available in the market now.

With these things in mind, movers do not move valuables, items prone to accidents, pets, or perishable foods. A more in-depth discussion about these is being done in this blog.
Legal Restrictions and Prohibited Items
It's not that the movers in us don't want to move some specific items. There are restrictions from the government on many things. Things like gold, guns, and plants. There are legal laws to prevent the carrying of these. Its detailed discussion is given below-
Laws and Regulations
Items that are subject to local or national law for transportation include alcoholic beverages, goods that you cannot carry without a license, gold, plants, soils, hazardous materials such as grills' propane tanks, nail polish, or nail polish remover, which is explosive.

The main thing is that there are restrictions on the transportation of those things that may cause accidents in the transportation of public life. You must follow moving laws when moving from one state to another, as the rules and authorities of the two states may differ.

There are 3 conditions for moving here-
It must be unloaded if you carry a gun, if you have two state identities then you can move without permission
If you live in Texas and shift to your parent's house in Florida then you can move permitless. But if you're new or if you've ever been there, you'll need permission.
The 3rd condition is applicable for travel not for moving.
Irreplaceable or Valuable Items
Movers will not move your old collection like your grandparents' memorabilia, framed pictures, or antiques. If it is lost or damaged in any way, they will refund it but you will not get that item again. If you have very expensive jewelry, it will be seen that its value will be the current market value, you may have bought the thing at a much higher price than this.
But the main thing is to refrain from moving things attached to your sentiments such as pets, and many valuables such as gold, jewelry, and expensive art.
Specific Items that Movers Will Not Move
All the things that the movers will not take in any way, why not take, or what can be the outcome if taken? Here are some of these ideas:
#1 Hazardous Household Materials
What movers will not pack is one of those hazards. Professional movers pack and move things with enough safety, but the government prohibits them from moving because this safety is not enough to keep them from hazards. Because these things are explosive, flammable, or corrosive. Again you will see that these things have signs like alkali, carcinogenic, caution, and danger.

It includes:
Nail polish remover, fertilizers, pesticides, paints, paint thinners, aerosols, propane tanks
Motor oil, pool chemicals, cleaning supplies & solvents, charcoal and batteries containing acid
Acids such as ammonia, muriatic acid, nitric acid
Lighter fluid and matches
Fireworks explosives
Gasoline, Kerosene, Poisons
Household batteries, Car batteries
Lamp oil, Pool chemicals
Chemistry sets, Loaded guns
SCUBA tanks, Darkroom chemicals
#2 Living Plants
Plants have weed killers and fertilizers for protection, which contain nitrogen. As nitrogen is highly corrosive and flammable, it can damage the movers' vehicles and the environment, and cause accidents. Again, there are different plant rules for each state. Of course, the State Plant Regulatory Official must first check what can be done or not.

However, even if the movers' company does not move it, you can move the personnel and you do not need a license to move within 150 miles.
#3 Pets
Animals will never be transported on freight trucks. Their lives are at risk. This is one of the items movers won't move. Professional movers often have separate vehicles for pet transportation, but only with the permission of local management. Again, government support can be taken to take a pet where there is food and drink for the long road.
If you think these things are your hassle, you can maintain the safety of your pet in a private car.
#4 Perishable Foods
Moving perishable food can lead to rotting and poisoning. which can damage the surroundings. These include honey, milk, yogurt, juice, and bread. Which can be easily spoiled. Eat them as much as possible before moving or make some for moving day.

Again you can give it to a friend. Or you can donate them to Foodbank.
#5 Bulkier Equipment & Hazardous-Waste Disposal
This includes grills and any chemistry lab equipment. Here in the case of grill charcoal, gas, and the case of the lab, there may be various toxic elements.

The original device can be transported immediately by dropping flammable and hazardous elements in a local drop-out box.
#6 Explosives & Flammable Items
These include nail polish, nail polish remover, paint thinner, pool chemicals, alcoholic beverages, aerosols, and lighter fluids. They are not explosive in general.

However, if there is some suitable environment, such as pressure or high temperature, the particles inside it start moving fast, and they can explode.
#7 Firearms & Ammunition
This type of item's movers won't move in any way, no matter how much safety or protection you ensure. Because they can cause accidents and are illegal in many cases. Best of all, move with the help of a federally licensed firearm dealer. They charge $39 and $29 for handguns and long guns respectively.
Items Movers Can Move but Considerations for Personal Transportation
Movers will move everything for you. But there are some things that have some limitations in terms of movement. Be it something you need or value, which things movers won't pack, which you have to move with yourself.
Additional items to consider for personal transportation
Important documents like certificates, cards, licenses, passports.
Valuables, sentimental items like albums, treasures.
Cash and jewelry.
Personal medical devices such as hearing aids, glasses.
Collections like coins, stamps, notes.
Medical emergencies such as medicines, medical documents.
Important stuff like keys of car, house, lockers.
Daily essentials such as phones, chargers, and laptops.
Additional Protection for Valuables
You can take insurance for extra protection of your valuables. To make things more valuable. Know the full value protection plans and live the benefits that are useful for you.

Mark the valuables by packing them separately. And label it so that movers are extra careful while carrying it.
Preparing Items for Movers
Here is a detailed discussion of ways you can pack things to make the movers' job easier:
Avoiding packing opened and messy items
Avoid packing these items. These items include foods that you open, and perishable items such as milk, coffee, yogurt, ice cream, and frozen snacks. If they are open, eat them first or donate them to the food bank. But it is reasonable that you eat what has been opened and donate these things to the food bank if you have an intake. You can take pasta and chips if you want.

However, it is better not to carry cleaning items such as dishwashers, mouthwash, and paste. If you move these things with a mover, take the non-perishable foods in a box or container and label them.
House plant restrictions and stamp collections
As different types of pesticides are used in the plant, it harms the environment. What movers won't pack and move in any way is against state law many times. But you can move it personally by wrapping the plastic container well.
If you have a hobby of stamp and ticket collection then it should be packed well in an album and if you have to attach any legal document then you should do it.
Proper disposal of hazardous materials and chemicals
Dispose of these substances carefully. Adhering to health regulations and following the manual. Or you can drop off hazardous items at a local dropout center.
Moving Long Distance
When moving long distances you have to think about everything, including the distance to move. These include-
Strict regulations regarding transportation across state lines
There are 50 different rules in each state in the USA. Some of them have similarities, some don't. You do not need any separate permission to move your belongings unless you are a permanent resident of that place. But it will take other cases.

There are 3 very important conditions regarding state lines that you must keep in mind. This subject is discussed in detail in our "Laws and Regulations" section.
The cost-benefit analysis between moving vs buying a new item at destination
Anything like fridge, machine, toaster. They are often transportation problems. In that case, you can donate them here or sell them at the store. But always check the price to see how much it costs in the new place or how much it will cost if you take it from now. It is better to take such a decision.
Suppose the price of your 2-slide test is $35 at the new place, but you sold the old one and you will get a refund and no travel expenses. But if you see that the price of the toaster is $55+ at the new place, but if you take it from the old place, your cost is less.. It will depend on the distance, condition of your element, and course pricing.
Moving a Short Distance
If it's a short distance you can move out things with multiple trips in your car. However, for bulky items, it is necessary to take a professional move. Which are reassembles or items that can be assembled that you can move in the car yourself.

Therefore, you can take flammable items such as propane tanks, gas tanks, and points in the car, but do not take them altogether, and maintain caution. Be sure to seal the mouth properly, if possible use a plastic container.
Reasons Behind Non-Allowable
Things movers won't pack and move There is enough logic behind it. That includes-
Safety is the main reason
Compliance with legal regulations
Liability issues
Protect food from spoilage so that it does not become poisonous.
Preserving family memories.
Avoid accidents like explosions and blasts.
Don't lose valuables.
Do not cause any damage to the plants or damage to anything else by the plant.
Ensure safety for your pet.
Relevant Queries:‌
Will movers move things not in boxes?
No, usually items movers won't move, which are not in boxes.
As it is troublesome to protect things while moving from damage. There are a few exceptions. Such as, some movers might be eager to transport small, delicate objects that are wrapped in bubble wrap or other kinds of padding.

Additionally, some movers might be ready to transport big, bulky things like furniture, fridges, or appliances that are difficult to box.
Will movers move alcohol?
Yes, most movers will move alcohol as long as it is properly packed and labeled.
Sufficient padding should be given to prevent any kind of breakage or injury and should be taken in a strong box. However, movers often don't want to take alcohol that is open because it can be hazardous. Only intakes are transportable.
Will movers move candles?
No, not all movers want to move candles.
Many moves, only if it can be well-packed with bubble wrap. Do not want to move the candle many movers to avoid any danger.
Will movers move perfume?
No, movers won't move perfume.
As it's alcoholic, that may be flammable too. To avoid any disasters, movers refuse to move it. You can move it by yourself by maintaining proper caution with packaging. Like wrap it with bubble pudding.
Will movers move plastic bins?
Yes, movers move plastic bins.
But pack it properly. Pack it in a cardboard box or hard box securely and labeled it to maintain safety. Stay focused while selecting the size of the box according to the bin.
Do movers pack your clothes?
No, They are one of the things that movers won't pack.
You must pack your clothes. And that is of course before moving day. Movers will move and pack your heavy pieces of stuff.
What to do while movers are moving?
Try being physically there and available at all times, communicating freely, allowing movers access to your home, delegating the hard lifting to specialists, being kind, providing food, and checking the area twice before leaving.
Will movers move laundry detergent?
No, movers usually don't move laundry detergent if the pack is open.
They move it only when it's sealed. It contains acids, and various flammable salts which cause fire and accidents. So take them with caution.

If you want to move, you must know what movers will move and what won't. And know why not and what precautions to take in moving things. Be sure to pack all documents before moving that may come in handy on a moving day.
{ "@context": "https://schema.org", "@type": "FAQPage", "mainEntity": [{ "@type": "Question", "name": "Will movers move things not in boxes?", "acceptedAnswer": { "@type": "Answer", "text": "No, usually items movers won't move, which are not in boxes. As it is troublesome to protect things while moving from damage. There are a few exceptions. Such as, some movers might be eager to transport small, delicate objects that are wrapped in bubble wrap or other kinds of padding. Additionally, some movers might be ready to transport big, bulky things like furniture, fridges, or appliances that are difficult to box." } },{ "@type": "Question", "name": "Will movers move alcohol?", "acceptedAnswer": { "@type": "Answer", "text": "Yes, most movers will move alcohol as long as it is properly packed and labeled.  Sufficient padding should be given to prevent any kind of breakage or injury and should be taken in a strong box. However, movers often don't want to take alcohol that is open because it can be hazardous. Only intakes are transportable." } },{ "@type": "Question", "name": "Will movers move candles?", "acceptedAnswer": { "@type": "Answer", "text": "No, not all movers want to move candles.  Many moves, only if it can be well-packed with bubble wrap. Do not want to move the candle many movers to avoid any danger." } },{ "@type": "Question", "name": "Will movers move perfume?", "acceptedAnswer": { "@type": "Answer", "text": "No, movers won't move perfume.  As it's alcoholic, that may be flammable too. To avoid any disasters, movers refuse to move it. You can move it by yourself by maintaining proper caution with packaging. Like wrap it with bubble pudding." } },{ "@type": "Question", "name": "Will movers move plastic bins?", "acceptedAnswer": { "@type": "Answer", "text": "Yes, movers move plastic bins.  But pack it properly. Pack it in a cardboard box or hard box securely and labeled it to maintain safety. Stay focused while selecting the size of the box according to the bin." } },{ "@type": "Question", "name": "Do movers pack your clothes?", "acceptedAnswer": { "@type": "Answer", "text": "No, They are one of the things that movers won't pack.  You must pack your clothes. And that is of course before moving day. Movers will move and pack your heavy pieces of stuff." } },{ "@type": "Question", "name": "What to do while movers are moving?", "acceptedAnswer": { "@type": "Answer", "text": "Try being physically there and available at all times, communicating freely, allowing movers access to your home, delegating the hard lifting to specialists, being kind, providing food, and checking the area twice before leaving." } },{ "@type": "Question", "name": "Will movers move laundry detergent?", "acceptedAnswer": { "@type": "Answer", "text": "No, movers usually don't move laundry detergent if the pack is open.  They move it only when it's sealed. It contains acids, and various flammable salts which cause fire and accidents. So take them with caution." } }] }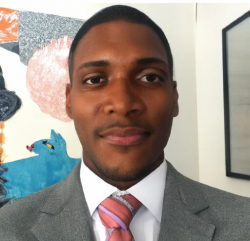 Latest posts by Brandon Pollard
(see all)