Yes, you can hire movers to deliver furniture to a new place. You can find movers who will bring your new sofa, dining table, bed, or any other piece of furniture.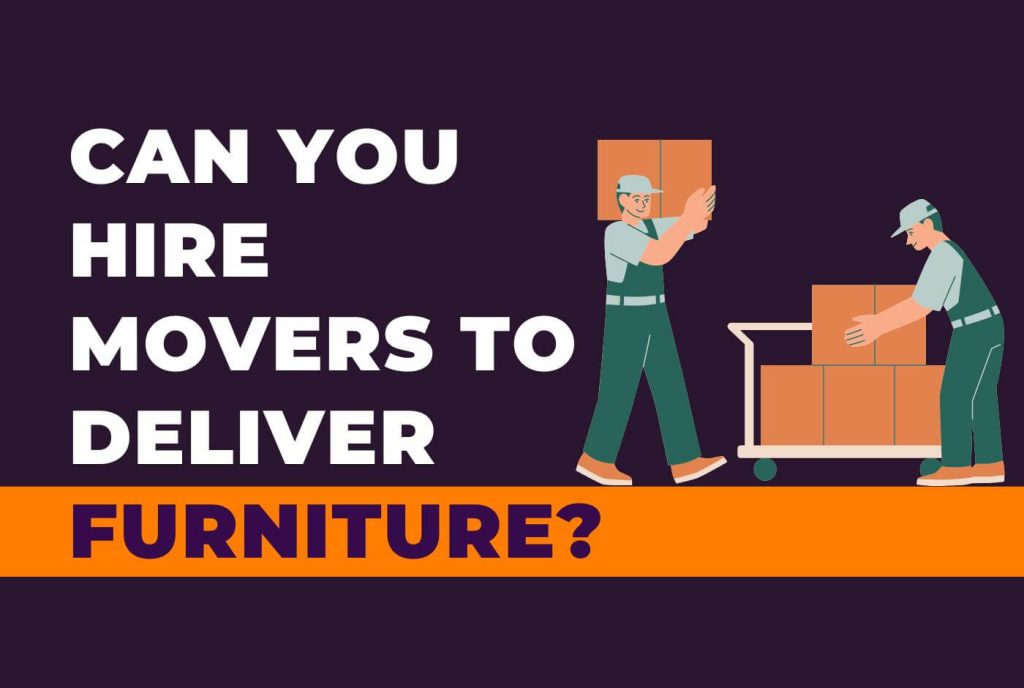 This means that they will pick up the furniture from the store or seller, put it into their truck, drive it to your house, and unload it where you want. Some movers may even offer, for an extra fee, to put the furniture together for you.
When You Should Hire Movers for Furniture Delivery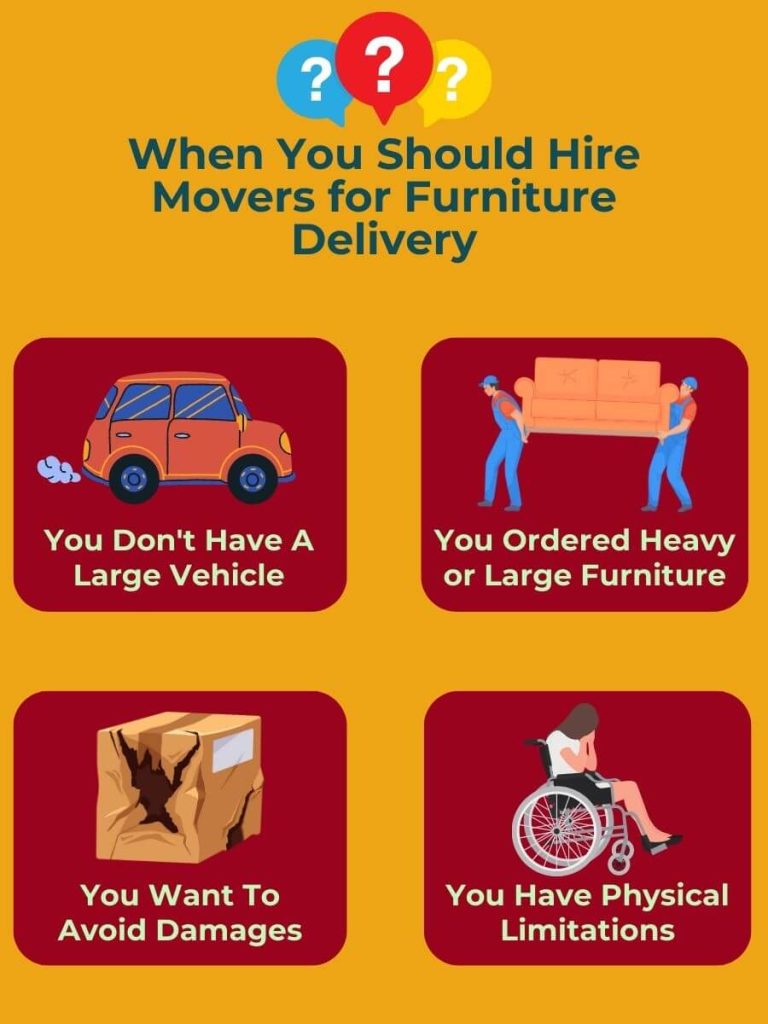 14% of Americans migrated in the previous year down to 13%, people are hiring movers continuously and moving too.
Hire movers for furniture delivery in various situations. Some are:
You Don't Have A Large Vehicle
Hire someone to deliver furniture if your car is too small to fit the furniture you just bought. You might have to rent a truck or trailer, which can be expensive and take a lot of time. If you hire movers, you won't have to drive a big truck that you're not used to.
You Ordered Heavy or Large Furniture
If you buy large or bulky furniture, you may need to ask friends or relatives for help, which can be inconvenient and dangerous. Hiring movers guarantees safe, expert furniture handling.
You Want To Avoid Damages
Moving furniture alone can scratch, dent, or break it. Fitting furniture through tiny openings can harm walls, floors, and doors. Movers have the tools and skills to protect your items and home.
You Have Physical Limitations
If you have health problems or disabilities that make it hard for you to lift or carry big things, you may need to hire movers to deliver furniture. You don't have to put your health at risk by trying to move the furniture on your own. Hiring movers can make your move easier and less stressful.
What to Look for in a Furniture Delivery Service
Movers are skilled in packing, transporting, and delivering furniture. When hiring furniture movers, consider these:
Furniture Delivery Experience
Hire someone to deliver furniture who has done these of various sizes, shapes, and materials. They should know how to handle breakables, set up and deconstruct furniture, and safeguard your floors and walls. Ask movers about furniture delivery and review their portfolios.
Licensed And Insured
If something goes wrong or someone gets hurt during the delivery, you won't be held responsible. Before you hire the movers, make sure they can show you proof that they are licensed and insured.
Good Reputation And Reviews
You want to hire movers who have a good name and good reviews from people who have used them before. You can look at online sites to see what other people have to say about how the movers delivered their furniture.
You can also ask the movers for references and talk to people who have used their services before. 4 in 10 moving customers got scammed by their moving company. So be careful.
Competitive Pricing
When you hire someone to deliver furniture, you want to get the most for your money. So, you should get quotes from different movers and compare them to see what their services include. You should also find out if there are any secret fees or extra costs. You don't want to pay more than you planned for the arrival of your furniture.
Available On Your Desired Date
Hire movers who can bring your stuff when you want. You don't want to have to wait too long or change your plans because the movers are busy. That's why you should book your furniture delivery service ASAP and confirm the day and time with the movers. Ask about their cancellation policy if changes occur.
Adequate Crew Size
You want to hire someone to deliver furniture with enough people to bring your furniture quickly and safely.
You don't want to deal with delays or damage because there aren't enough workers or there are too many people. So, you should ask the movers how many people and what kind of equipment they will send to bring your furniture. Remember, Moving companies charge $45 to $80 per hour to load and unload your belongings
If you hire movers to deliver furniture, this can be an excellent way to save time, energy, and trouble. Simply follow these recommendations to select the best furniture delivery service for your needs.
Preparing for Furniture Delivery Day
Furniture can be delivered by professional movers. But first, get ready for the furniture delivery day.
Here are some safety tips:
Clear Path Inside
Make sure the movers have enough room to get the furniture into your house. Move any things that are in the way, like rugs, plants, toys, or other furniture. Clear the path to pick up and drop off furniture smoothly.
Remove Doors If Necessary
Furniture may sometimes be too big to fit through the doors. Then you might have to briefly take the doors off. You can do this on your own, or you can ask the movers to do it. Just make sure you have the right tools and screws on hand.
Prepare Tools For Disassembly
Some pieces of furniture, like beds, chairs, and tables, might need to be taken apart before they can be delivered. If that's the case, you should make sure the movers have everything they need. You can also ask them to bring their own tools, but that might cost more.
Provide Clear Directions
Movers must know where they are going and where they are parking. Provide them with precise instructions about your place, including the street name, house number, and any landmarks. You can also direct them to park their vehicle in front of your house, in your driveway, or on the street. This will make your pick up and drop off furniture smooth.
Stay Available For Communication
During the delivery process, the movers might need to get in touch with you. They could have questions, news, or issues. You should always be ready to talk on the phone, by text, or by email. You can also ask them to call you when they are close to your house or when they get there.
These steps will ensure a successful furniture delivery day. Enjoy your new furniture stress-free.
Furniture Delivery Best Practices
If you hire movers to deliver furniture to your house, you want to make sure everything goes smoothly and safely.
Here are some tips to help you get the most out of the service that brings your furniture to you:
Check Things Out Before The Movers Leave
Check the furniture for any damage or flaws before you sign any papers or pay the movers. If you see something wrong, tell the movers and take photos or videos to prove it. You might be able to make a claim for money later.
Take Pictures or Videos to Support A Claim
Even if you can't see any damage, it's a good idea to take photos or videos of the furniture before and after the arrival. This way, if you need to make a claim later, you have proof of how things were handled. You can also use these pictures or videos to compare the furniture to what is written about it online or how it looks in the store.
Tip Movers If You Want
Tipping movers is not required, but it is a nice way to thank them for their hard work and skill. How much you tip relies on many things, like the size and difficulty of the move, the quality of service, and how much money you have. A good rule of thumb is to tip 10-15% of the total cost of the move, or $5-$10 per mover per hour.
Write A Review
Reviewing the movers is another way to show your appreciation and help other people make better choices. You can write a review on the mover's website. Be honest and specific about your experience, and talk about both what you liked and what you didn't like about the service.
Having furniture delivered by professionals might save you time and energy. To guarantee a smooth delivery, however, your attention to detail and planning are essential. If you follow these guidelines, you should have no problems setting up your new furniture and getting the most out of it. Know if you can hire movers to load and unload.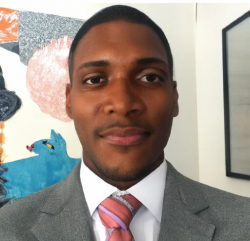 Latest posts by Brandon Pollard
(see all)