No, usually the well-known and reputed moving company deposit isn't common. They may charge a small down payment to confirm the move and secure the date.
Here the small down payment is as low as a minimal amount of your total cost of moving. And usually, the moving deposit isn't appreciated by well-known movers. 
But sometimes they may charge the moving deposit to avoid any hassle of the contract. At that time read the terms and conditions ins and outs to avoid any scams and don't forget to verify their review and policy.
A report claims that about 4 in 10 get scammed by moving companies. So, be careful with your deposit. And try to find out the reason why they need the deposit and examine the reason, it is valid! And explore our blog to know about the protection, understand the deposit policies, and know details about the term.
Understanding Moving Company Deposits
You need to deposit money while moving to a new place to lock the agreement. Same for the moving companies.
A moving company has the right to ask for a deposit as they can be busy on that and going to sacrifice another move for yours and what if you cancel the move at the 11th hour?
To avoid any risk they can ask for the amount to secure the date and time for you. As well, it can positively motivate them to do the task.
On the other hand, you need to check the certification, license, reviews, and history of the moving company to avoid being scammed. And before paying don't forget to read the whole terms and conditions, and policies.
And must collect a receipt after the moving deposit for having evidence. And don't pay through cash or online payment without keeping a receipt. Additionally, do not exceed the deposit of 25% of your total moving cost.
There can also be mentioned that reputable movers may not ask for a deposit. They may ask for a small down payment but not more than that. Sometimes depending on the time of moving they may charge slightly higher as it might be the peak season of moving.
Why Do Some Companies Require Deposits?
To protect their company from financial losses. Some companies require deposits.
Several moving companies ask for a deposit before moving but all moving company deposit systems are not fraud. Sometimes it's needed by them for the safety of the company.
In some cases, they might cancel their other move for you or schedule a time for your move but at the last moment you cancel all the agreements then they get into trouble as well as in loss.
Additionally, it's a bit more important for the peak season moving means in summer, end or beginning of a month. During those periods there is a rush of moving.
So, getting a suitable day and locking it with a deposit might be a good deal for you as well as for the movers.
If you are still confused about the deposit and thinking what if you got an emergency and need to cancel the move then? Don't worry, you'll get your deposit back if you show a valid reason. Keep reading and you'll clear your confusion soon.
Characteristics of Reputable Movers vs. Red Flags
Now, you're on the right track to find out and justify by yourself if the movers are reputable or fraudulent! Check it out here-
| | | |
| --- | --- | --- |
| Characteristics | Reputable Movers | Red Flags |
| Pricing | By pounds | By cubic feet |
| Survey your resident before moving | Do | Don't |
| After filling out form multiple disturbing calls | Don't | Do |
| Deposit upfront | Don't ask | Ask |
| Only take cash | Don't | Do |
| Option for liability protection | Have | Don't have |
| Ask for singing blank document | Don't | Do |
| Customer reviews | Positive | Negative |
| License, Insurance | Have properly | Don't have properly |
| Deposit amount (if needed) | No more than 25% of total cost | Nearly half of total cost |
| Provide a bill of lading | Do | Don't |
| Contact | Both online and in person | Online only |
| Website | Well informed | Lack of information |
| Estimate cost | Mostly binding | Offers non binding |
Reputable movers VS Red flags
Factors Affecting Deposit Amounts
There are a few factors that affect your deposit including time, place of moving type, reputation of the moving company, and many more. The factors are-
During the peak season, such as summer, the deposit for the moving company may rise. The reason for this is that movers must want to have the factors to satisfy the demand because there is a higher demand for moving in that period.
More often than less renowned organizations, respectable moving companies want lower deposits. That is because trustworthy businesses are more likely to remain in operation for an extended period and are less likely to vanish with your investment.
The deposit is likely to be higher than the size of the shift. That is because larger relocations need moving companies making advanced reservations for resources such as trucks, containers, and workers.
High deposits may require long-distance moving rather than local ones. Long-distance transfers need more preparation and organization than the place near you.
The deposit amount may vary with the type of moving. If you are moving thoroughly then it charges differently, but if you move a grill, piano, or that kind of thing then, the deposit may fluctuate.
The type of moving companies' payment options. As if you choose an installment then the cost will be a bit high.
How much do You need to deposit?
Typically 10%-25% of the total moving cost, you need to deposit.
It costs $100 to $500 on average. But sometimes it may vary with the time, what staff, from where to where you are moving.
If you move at peak season in summer the deposit cost may rise to get the schedule. If you move the grill, and piano then it may take less deposit than moving the whole moving. The amount may fluctuate with the distance of moving.
Some well-known movers ask for a deposit including JK moving company may ask $100 deposit for local moving which costs $7,690.00 and for international which costs $17,316.00. On the other hand international van lines may ask 10%-50% deposit to get their schedule.
Refundability of Deposits and Cancellation Policies
As there are terms and conditions for depositing. Here it is the same for refunding and cancellation. As the company scheduled their time according to your preference but you want to cancel. So, some rules and regulations are applicable here too. It includes-
Moving company deposits can be refunded fully if you cancel the moving before 7 days of the moving day.
If you cancel the moving before 72 hours of the scheduled time then you need to pay a $50 penalty fee.
The deposit will be nonrefundable if you cancel on the day of moving.
You can cancel via email, fax, phone, or visiting in person.
Ensuring Payment Security and Protection
Security of your payment is as important as a safe move. Deposit for moving companies isn't always a scam. But do it with enough evidence. Here are some securities and protections for ensuring payment-
Select a well known and reputed mover. As well as check multiple reviews and verify them.
Don't pay full upfront.
Pay through post dated cheques and credit cards.
Avoid paying cash.
Collect the receipts.
Read the terms and conditions before paying.
Don't sign any blank paper.
Don't deposit up to 25% of your overall moving expense.
People Also Asked
Do you have to pay movers before they unload?
No, you don't have to pay movers before they unload.
It is uncommon for movers to demand money before moving is finished. Reputable movers will ask for payment after your items have been delivered and unloaded. Additionally, you have had a chance to check them.
What to do if you have been scammed by a moving company?
Complain if you have been scammed by a moving company.
Send a letter of complaint to the appropriate sector including FMCSA, state agencies, American Trucking Association (ATA), and Better Business Bureau (BBB)-  it's the first step towards fixing the problem. File a legal complaint with the help of the attorney general's office in your state. Suing the moving business is the last option but it requires if you can't wrap the problem any other way.
Are deposits to movers the norm?
No, deposits to movers aren't the norm. But there are some specifications that arise.
The deposit is for the moving business to safeguard itself if you cancel the move or if additional costs arise. It's crucial to understand that not all moving companies will want a deposit. If you are moving long-distance or during the busiest moving season, some might merely ask for a deposit.
Do moving companies take credit cards?
Yes, the reputed ones take credit cards.
There's no valid reason for not granting credit cards. But the fraud movers usually don't want to deal with credit cards. As it may work as evidence against the scam. On the other hand, well-known companies don't have any issues regarding this.
Do moving companies ask for a deposit?
No, generally moving companies don't ask for a deposit.
The reputed companies may not ask for any payment or deposit but a small down payment in some cases. As to secure your moving and date, they do that. Because in peak seasons cancelation of your moving can be the reason for financial loss for the company. On the other hand, the scammers ask for a deposit. Sometimes 50% deposit of your total cost.
The deposit that you have to make to the moving company is not a bad concept. However, it's not just that scam-moving companies want deposits. Many times the reputed moving companies also ask for a deposit, especially during the peak moving season.

You also easily find out how you can avoid losses by making a deposit or how you can get your deposit back if you don't move for any reason. But remember to do good research on the company before making the deposit.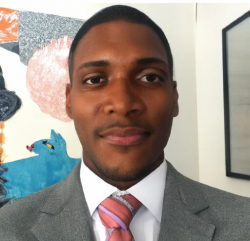 Latest posts by Brandon Pollard
(see all)