Yes, you can ask for an invoice for movers.
You can simply ask the moving company by mailing and when you need the invoice and mention the date and place where and what you move. So, that helps you and the movers both to minimize the process. As movers can easily find the invoice. On the other hand, you get invoices from the movers a bit fast.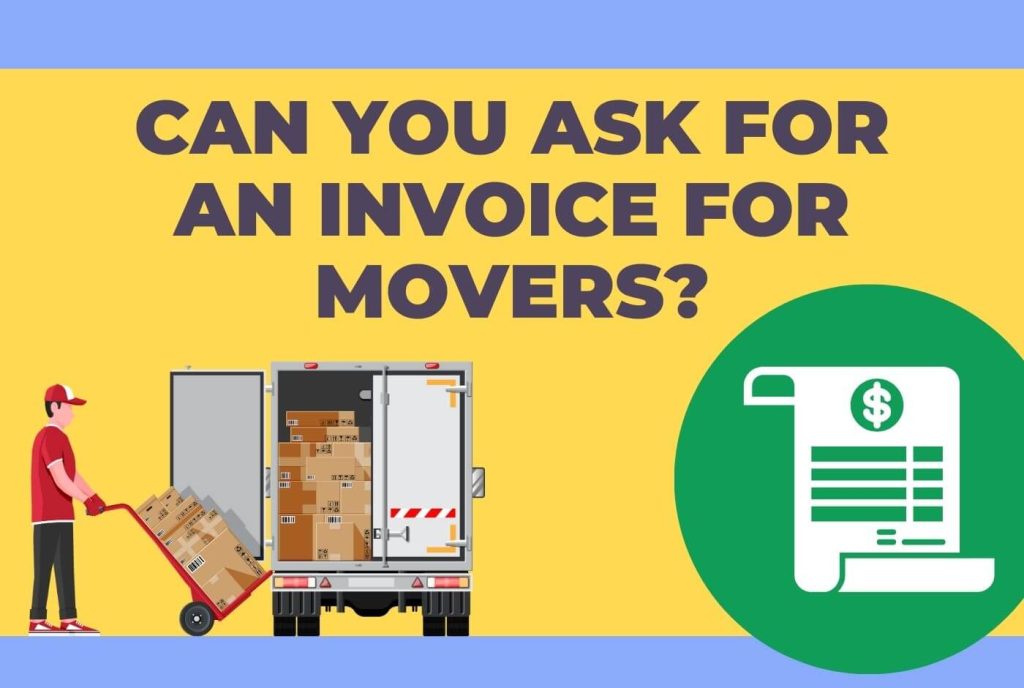 For details on why you may need an invoice, what needs to be added, when you can ask, and so on in this blog.
Why Do You Need an Invoice From Your Movers?
There must be several reasons for asking for an invoice for movers. And a well-known moving company won't disagree with this but if the moving company is a fraud then there you can see a different scenario. The reasons for needing an invoice can be-
To track your expenses to mismatch with the estimated values by the movers.
To file for insurance claims, if they do not follow the proper rules and regulations.
To settle disputes with your movers.
To have a record for your safety. To track your belongings properly in the future.
To avoid any fraud.
What Information Should be Included on an Invoice for Movers?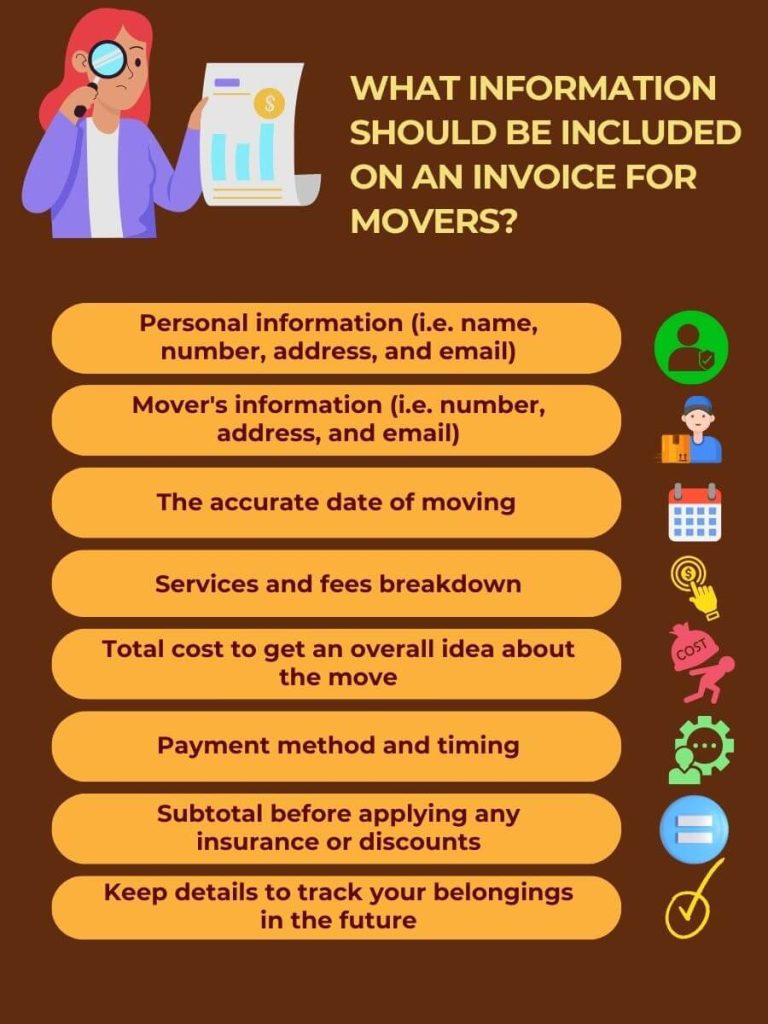 As you are asking for an invoice so there must be some specific thing that you need to know. Or there must be something that needs an invoice. That includes-
Your personal information may contain your name, number, address, and email.
The mover's information must mention the number, address, and email.
Move the date to find the details clear.
Services and fees breakdown that shows the reason for the expense fluctuation clearly.
Total cost to get an overall idea about the move.
Payment method and timing help to make a clear idea for both movers and you.
Subtotal that shows the expense before applying any insurance or discounts.
The detailed description not only helps you to get an overall idea but also helps you to track your belongings in the future.
When to Ask for the Invoice?
It is better to ask for your invoice from the movers as soon as possible after or before completing the move and is quite important because of some reasons. These are-
You can easily verify the charges they made.

After you book the mover and confirm your moving date is the best time to review to ensure that all the charges are included and all are logical.
Ask at least 2-4 weeks before your move. As if the expense didn't match your budget then you have much time to find another one.
The invoice will be needed to claim the expenses on your taxes. But it will be possible if you are moving for work.
What to Do if You Don't Receive an Invoice from Your Movers?
But what if the movers aren't interested in giving the invoice! Some steps you can follow if you don't receive the invoice from your movers. These are-
First, you may check your email. Sometimes, it is generated electronically and sent to the customer's mail automatically.
Directly contact your movers and ask them for the invoice.
You can find the invoice on the website of the moving company. For this, you need to log in to your account.
Place a complaint with the Federal Motor Carrier Safety Administration (FMCSA) or Better Business Bureau (BBB).

To need an invoice isn't an inappropriate fact. It's even a good option to get a clear idea about the expense of your move. Also, help you in case you were trapped by a fraud mover. It may help you in legal cases too. The invoice for movers needs to be clear and detailed.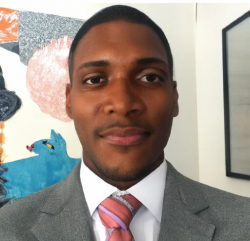 Latest posts by Brandon Pollard
(see all)