Yes, you can ask movers to trash your old couch.
Movers may move as well as clean your old stuff while moving, but you need to pay an extra charge. That charges $75 – $200 according to the size of the couch, where you are getting rid of old couch, and so on.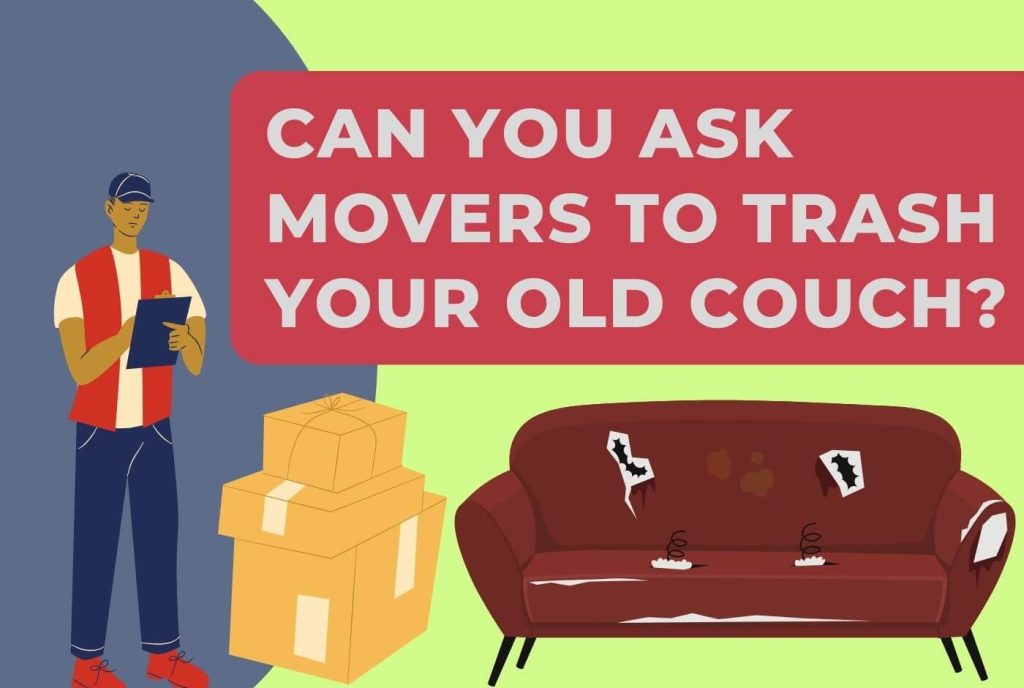 Explore the blog to know more about couch disposal, including the reasons behind it, payment criteria, and other related furniture disposal.
Reasons of Getting Rid of Old Couch
Nobody throws huge and expensive furniture without any reason. There must be some facts that make you want to remove old couch. It may include-
Damaged fabric or cushions
Trash your couch when its fabric is torn or ripped. That may cause injury to you or your loved ones. Also, the fabric or cushions are faded and its price is worth throwing it rather than repairing or remodeling it.
Outdated style
Getting rid of old couch is a good idea to have a change in your space as there is a high chance of it not matching the couch with your recent home decor. Also, if the sofa is lumpy, stained, and has an orientation poking spring.
Bug/rodent infestation
Bugs, cockroaches, and rodents may spread infestation from the old couch. And it's dangerous if they spread from here. In that situation you can ask movers to throw away furniture.
Space constraints in new home
There is a high chance of space issues in the new house. Most of the time the condition of the furniture is alright but there is a space issue. If the couch is too space consuming then you should throw it away before moving out.
Difficult to donate due to size
Bulky, heavy, and too big furniture are avoided to be donated as it may not be acceptable. If you have a large-size couch with ‌171" width x 38" depth x 34" height and a six-seat one then it will be difficult or even impossible to donate.
In that case, putting only trash in it will be a good option.
Do You Have to Pay Extra to Trash Your Old Couch?
‌Yes, you have to pay extra to trash your old couch.
It depends on the policy of the individual moving company. Some companies don't ask for extra pay for removing junk or old furniture. But some ask for additional fees and it's fair enough as they need to carry it as well as trash. It causes several efforts.
For a couch, you need to pay extra at least $75 for couch removal and it exceeds $200.
Best Way to Get Rid of Unwanted Furniture
You can't alone eliminate furniture from your residence easily. You can't just throw them in the bin. Likewise, you need to follow some policies and criteria of a certain area. Additionally, several options help you to remove any burden of furniture. These are-
Sell or give away online
You can sell them at the nearest shop which buys and sells old stuff. Also, you can post online sites including Bonanza, offerup, Chairish, Etsy, and so on where you want to sell the couch. But don't forget to mention the condition and expected price.
Donate to charity
You can donate the unwanted belongings to charity as not you but one can use that. Even some charities offer free pickup of furniture including the Salvation Army, Habitat for Humanity, Green Drop, Pickup Please, and so on.
Dispose with curbside pickup
But there is a fact that bulky and heavy furniture may not be disposed of by the free pickup services. In that case, you can easily call a curbside pickup to help you out.
Hire junk removal service
‌They haul away all the junk. You don't need to take any hassle of shifting or something. Just make time and call the junk removal service. Some of the well-known junk removal companies are 1-800-Got-Junk, College Hunks Hauling Junk & Moving, Junk King, Junkluggers, Dump Squad, Load Up, and so on.
People Also Asked
How to dispose of an old couch?
There are many options to dispose of an old couch.
You can ask movers to dispose of furniture. In that case, they may ask for an extra charge. On the other hand, you can select any junk removal service or free pick-up service to get rid of the hassle. Also, you can donate them.
Where to take furniture to throw away?
Recycling centers, transfer stations, and junk removal companies are the best options to take furniture to throw away.
Transfer stations old stuff that needs to be disposed of but they may ask an additional fee. Or junk removal companies are good options, they may help you from your door. You can also give them to a recycling center and they will deal with the furniture.
Couch disposal cost?
‌It costs $75-200 to dispose of the couch.
It depends on the size of the couch, the area where you stay, type of path you choose for couch disposal. It will be harder to deal with if the couch is too bulky and heavy to carry. And a giant size.
Furniture is complicated to handle when it's older. And it becomes more frustrating if it's a couch with some issues and also without issues. You need to think about what to do, what not, how to carry it, and so on.
But there are movers and many junk companies that help you here. In some cases, there are some additional fees and free shifting offers from junk removal companies.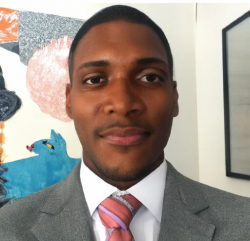 Latest posts by Brandon Pollard
(see all)