Craigslist packers and movers are trustworthy but dangerous. Some are reputable and offer affordable moving options, while others may be scams and unprofessional.
To hire Craigslist movers safely and reliably, utilize care, research, and common sense.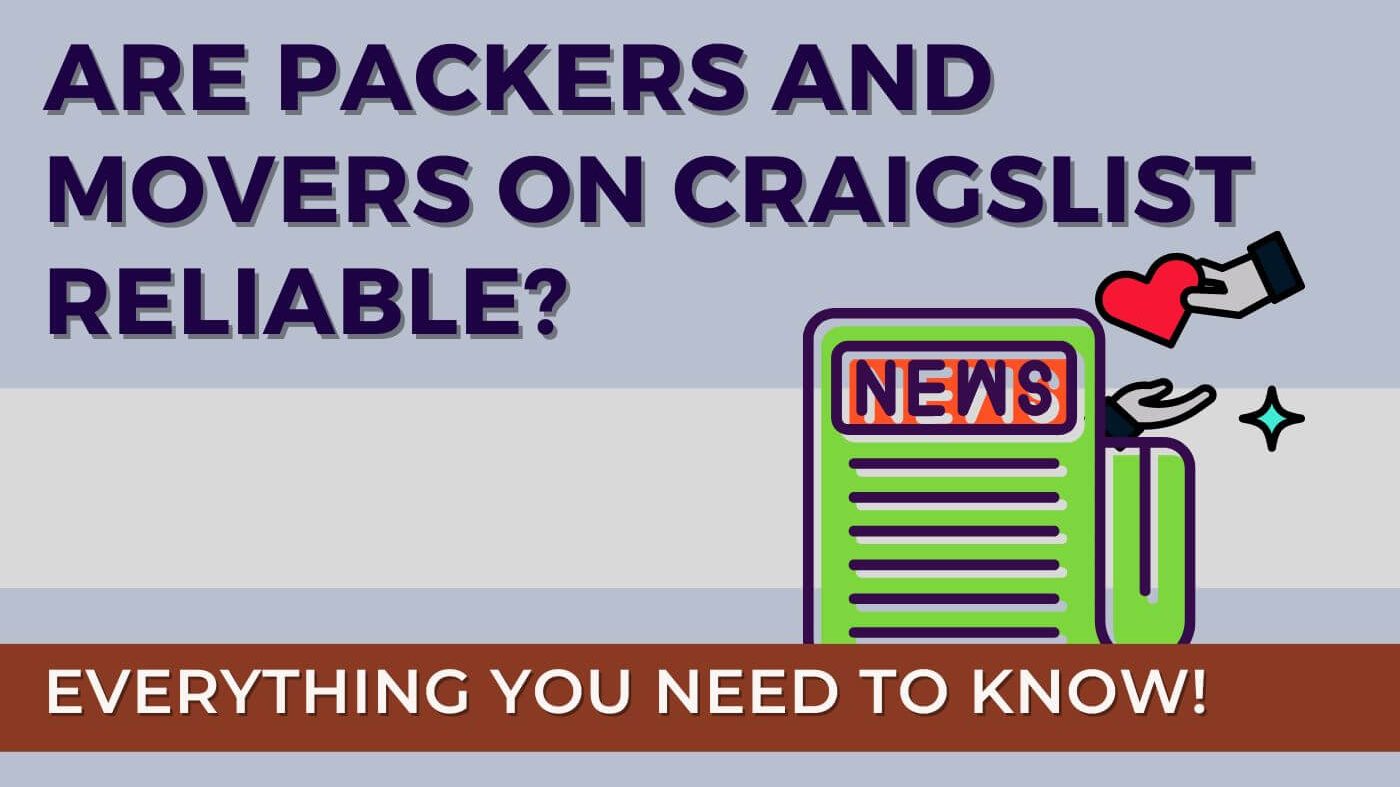 Benefits of Hiring Packers and Movers from Craigslist
Professional packers and movers can simplify moving to a new house or office. Craigslist has plenty of hiring moving helpers.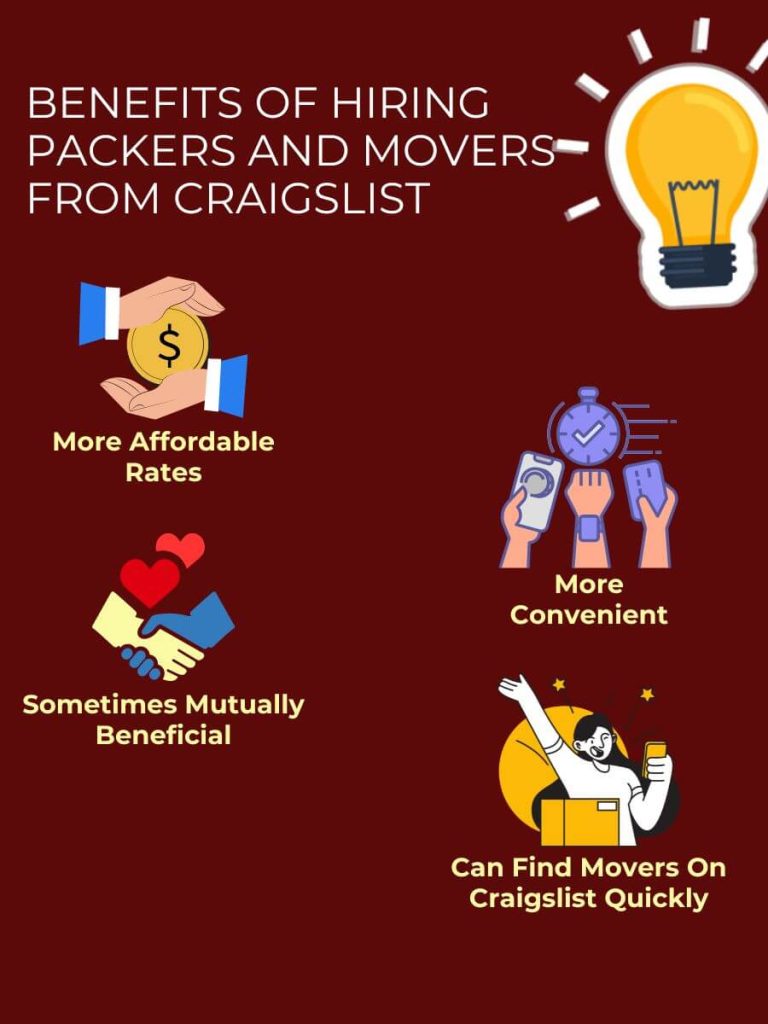 More Affordable Rates
Cost savings make Craigslist packers and movers appealing.
Individual service providers and small moving companies may charge less than major moving companies on Craigslist. This affordability benefits people on a budget or with lesser moving needs.
More Convenient
Find local packers and movers on Craigslist.
The platform lets you browse service providers, read reviews, and contact them for prices or inquiries. You won't have to browse different moving firms' websites or contact them often to get information.
Sometimes Mutually Beneficial
Craigslist packers and movers assist both sides.
Craigslist helps smaller moving companies and service providers build their clients and reputation. Thus, they may work harder to satisfy customers and get good reviews. However, clients can receive customized care and attention.
Can Find Movers On Craigslist Quickly
Find packers and movers quickly in urgent relocation scenarios.
Craigslist's real-time search lets you find movers instantly. The platform's enormous user base will provide several possibilities, even on short notice.
The Risks of Hiring Movers from Craigslist
Craigslist might help you discover cheap packers and movers, but it also has drawbacks. Relocating your possessions requires safety and dependability.
Scammers
Hiring Craigslist movers is risky due to scams. Unfortunately, scammers may impersonate moving businesses and promise ridiculously low charges.
Each year, Better Business Bureau (BBB) receives 13,000 complaints. They may hold your goods hostage for upfront payments or additional expenses during the move. Research moving firms, check reviews, and verify their legitimacy through legitimate channels to avoid scams.
Unlicensed Movers
Craigslist attracts unlicensed movers. Licensed moving businesses must follow relevant authorities' rules, assuring responsibility and professionalism.
Unlicensed movers may harm the property or mishandle items due to a lack of training and equipment. Know if you or your movers are responsible for damages.
Uninsured Movers
Craigslist attracts unlicensed movers. Licensed moving businesses must follow relevant authorities' rules, assuring responsibility and professionalism.
Inexperienced Movers
New or unskilled moving businesses can advertise on Craigslist. While well-intentioned, untrained movers may not know how to handle delicate or precious goods. This might harm your items and make relocating frustrating.
Some of Them Don't Care
Since Craigslist is unregulated, some movers may not be professional or customer-focused. Some people or small companies may not prioritize relocation services, resulting in apathy toward consumer needs.
Craigslist might help you find packers and movers, but be careful. Unlicensed, uninsured, and inexperienced movers, cheap movers on Craigslist, scammers, and service providers endanger your valuables and moving experience. Research, verification of insurance, and written agreements can reduce hazards and make moving safer and more trustworthy.
Red Flags to Watch Out For
Listings with Very Little Information
Avoid cheap movers on Craigslist without contact information, services, or pricing. Legitimate moving firms provide detailed information to attract consumers and create confidence.
Requests Payment in Cash
An unprofessional or dishonest mover may only accept cash. For security and transparency, reputable moving firms accept credit cards, cheques, and internet transfers.
Every year, 1390 moving scams cost Americans $2.1 million. Watch out for scammers!
Unwillingness to Show Insurance
A reputable Craigslist moving company will always insure your stuff. If the mover refuses to show insurance documentation, look elsewhere.
Asks for Full Payment Upfront
Full payment before moving is a red flag. Reputable movers from Craigslist moving company lists usually require a deposit or partial payment upfront and the rest after the move.
Dramatically Low Prices Compared to Average Rates
Hiring moving helpers at the lowest cost should be suspicious. Low prices may signify hidden fees or poor service.
Be careful when hiring packers and movers on Craigslist. Limited listings, cash payments, refusal to demonstrate insurance, and upfront payment are all red flags.
Examples of Craigslist Moving Scams:
Being cautious can help avoid these scams and make relocating safer and easier.
Bait and Switch Tactics
In this fraud, movers present a low, enticing price to get the job. Midway through the relocation, they demand more money because the burden is greater than expected.
Clients may pay a higher price to prevent moving inconveniences without other options. Avoid cheap movers on Craigslist as soon as possible.
Damaged Property Intentionally
Some shady movers deliberately destroy stuff. They may then claim "extra labor" to restore the damaged objects to collect more money.
Hostage Possessions on Craigslist Moving
The movers load the customer's possessions onto the truck but won't deliver them until exorbitant fees are paid. Customers are held captive and must pay excessive fees to retrieve their belongings.
Losing Things
The scammers load the customer's possessions onto the truck. They then take the items and leave the person in anguish. So ensure your movers are from Craigslist moving company list.
No-Show Movers
Scammers may accept a deposit or upfront payment but not show up on a moving day. They disappear, forcing customers to locate another moving company quickly.
Insurance Fraud
Some dishonest movers claim to have insurance but don't. Scammers refuse to pay for property damage or loss.
Unprofessional Conduct
Movers may mistreat consumers' belongings in this fraud through Craigslist moving. They may mishandle objects, overlook fragile labels, or utilize improper packing materials, causing damage during the relocation.
Hidden Charges
Scammers may give a decent price but add hidden fees, surcharges, or other costs during the relocation. Customers receive an unusually hefty bill. This is why you should avoid cheap movers on Craigslist.
Unlicensed Movers
Craigslist movers without licenses or insurance may leave consumers without legal redress for damages, accidents, or disagreements.
Craigslist relocation scams can ruin the stress of moving. Before selecting a moving company, do your research to avoid fraud.
How to Find Movers on Craigslist: Minimize Your Risk
Following these tips and researching can help you avoid scammers and unreliable movers on Craigslist.
Search Services for Related Terms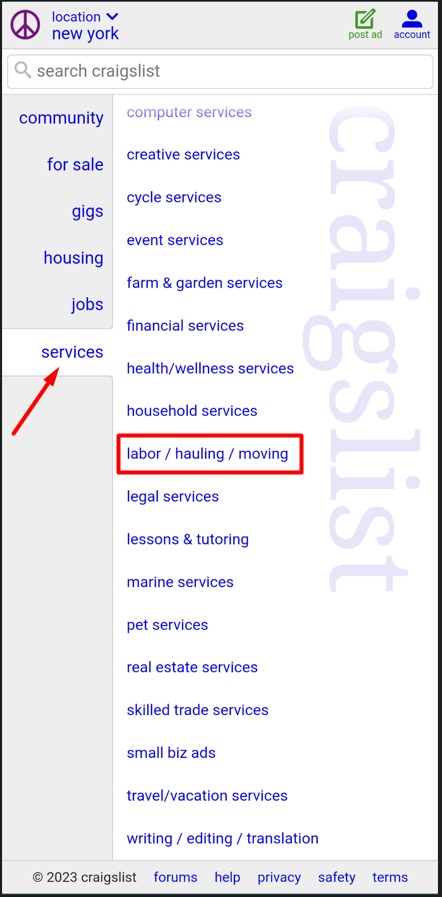 Search Craigslist Services for "labor/move" or "moving help" to discover packers and movers. This will locate local movers.
Location and Date Filters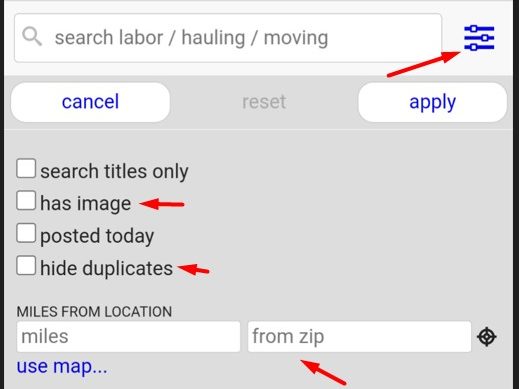 Use location and date criteria to discover local movers on the Craigslist moving list.
Detailed Listings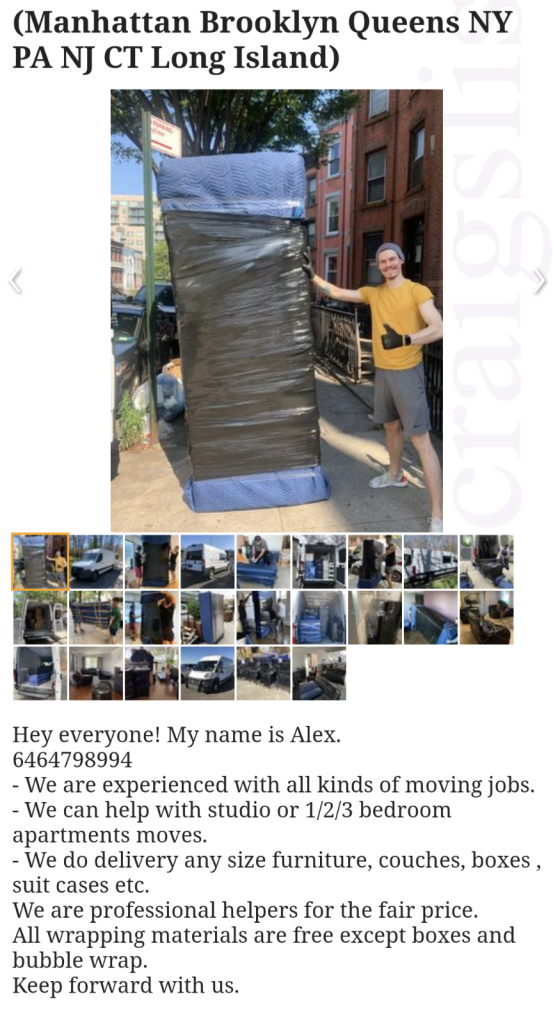 Focus on moving service listings with detailed information. Legitimate movers give their company name, background, licensing, and contact information.
Email or call movers
Call or email the movers for services, availability, and pricing. Conversations reveal professionalism and client service.
Find Reviews
Check moving company reviews online. Customer reviews might reveal their reliability and service excellence.
Request References
Ask movers for client references. Past customers might shed light on movers' reputations and services.
Visit Movers Before Hiring
Before signing, meet the movers. Meeting in person might help you evaluate their professionalism and suitability for your move.
Get a Written Quote & Timeline Details
Request a formal quote from the movers detailing services, pricing, and additional fees. Detailed quotes avoid disagreements and clarify prices.
Check Movers' License and Insurance Before Booking
Check movers' licenses and insurance. Request insurance evidence to secure your belongings throughout the relocation.
Avoid Big Upfront Payments
Avoid cash or significant upfront payments while hiring moving helpers.
Reputable movers usually need a reasonable deposit or partial payment before the relocation and the rest thereafter.
Trust Your Guts
Use common sense while dealing with potential movers. Avoid anything that seems wrong or too good to be valid for a secure and reliable move.
Finding trustworthy and professional movers for your relocation is worth the effort. These tips make moving easy.
Finally, Craigslist packers and movers can be reliable and affordable, but there are risks. Hiring via Craigslist requires caution, investigation, and common sense to ensure a safe and smooth move.
Examine reviews and references and require signed agreements to ensure a smooth relocation. Know if you can wrap items before movers show up.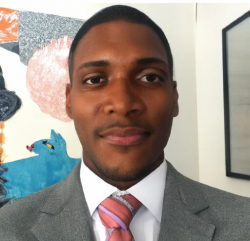 Latest posts by Brandon Pollard
(see all)